CHILD MARRIAGE
#cinema #documentary #humanrights
Poster placed at the documentary exhibition cinemas and comunity centers in Brazil.
FEMINICIDE LAW
#petition #politics #humanrights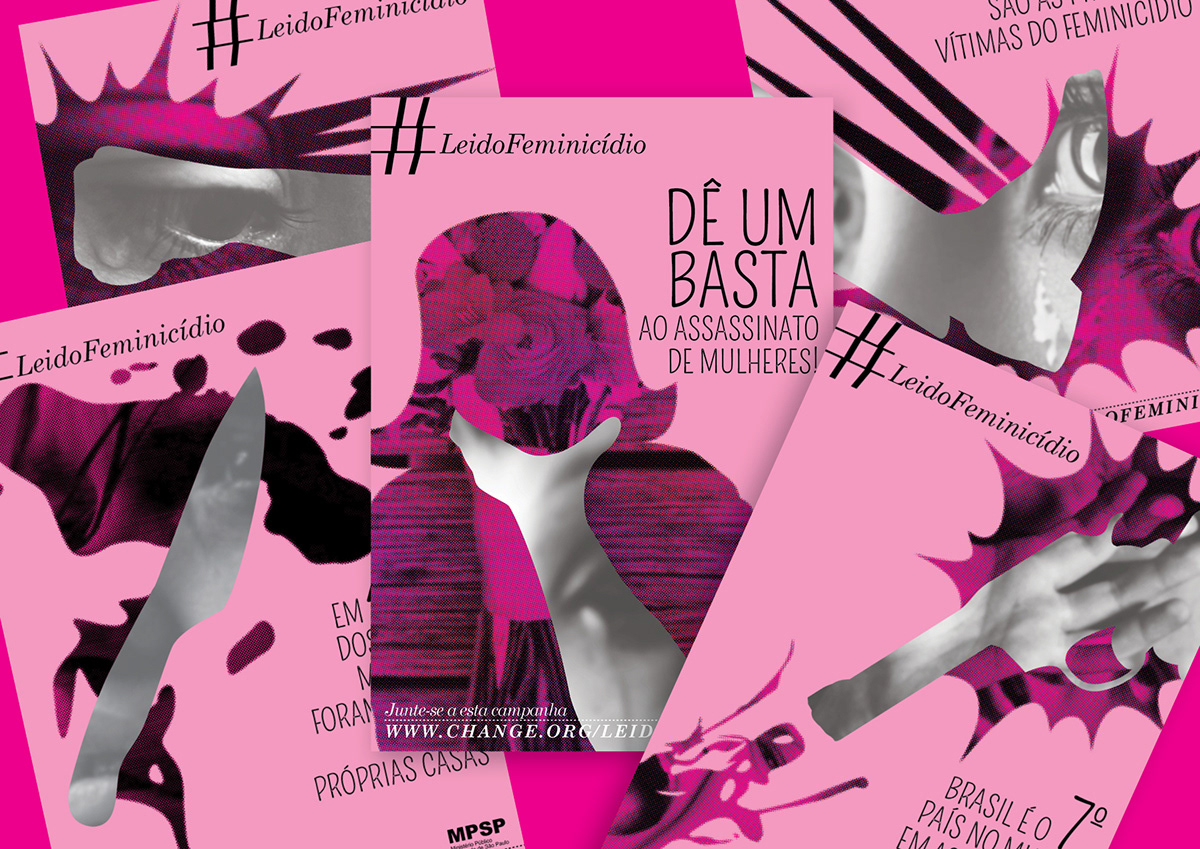 Series of posters to inform the population and raise awareness among politicians, as a result of the Public Ministry campaign being successful with the approval of the law.
Law 13.104 / 15 came into force. The new law amended the penal code to include yet another modality of qualified homicide, feminicide: when a crime is committed against women for reasons of female status.
FAZ CABER CAFÉ 
#design #talk #coffee 
Open talk with professionals and students about present design dilemmas.
PERSONAL PROJECTS
#illustration #typography